yoyo! just a quick october update for the lot of ya.
it's been a bit busy because of exams recently, but once those are done i can get back on track!! i've been doing some sprite-work for a game which is sort of a little passion project to try out something new (pixel-art animation is fuckin hardd for me at least!!!).
a little sneak peek of the idle sprite at the moment: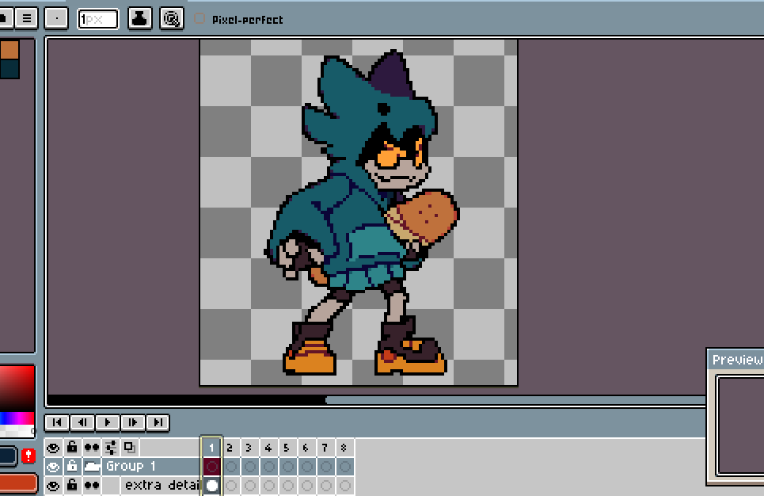 pretty proud of how it came out so far and it fits the vibe the game's going for!!
other than that i've also been drawing much more recently, so expect more art (especially nmc stuff) in the near future!!
alongside the game i've also been aiming to learn how to animate too, which is taking up quite a bit of my time haha
that's pretty much all for now, thanks for sticking around and have a good day/night :]